Special Patron Bonus Content! Listener and friend of the podcasts, Dennis, has gone through all of Nick's stories from The Married Man Show (RIP) and extracted them into four separate volumes. Here is Volume 1, stories about Nick's parents.
Tracklist:
Bonding with Dad (1:31)
Good Marriage (1:13)
Monster Mask (1:07)
Strolling on the Beach with Mom (1:54)
Duck Hunting (3:20)
Parental Insanity (1:41)
Dad's Lead Foot (3:39)
Mom Trust Issues (4:22)
Mom's in China (2:40)
I Miss You (1:25)
Cross with My Mom (3:48)
A big thank you to Dennis for compiling all of these stories together! Thank you for being a Patron!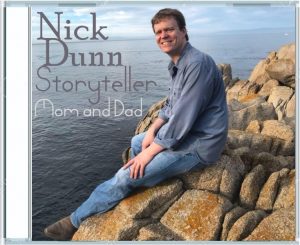 Podcast: Play in new window | Download